Dr. Mark Scholl wins NCDA's 2018 Diversity Initiative Award
Main Content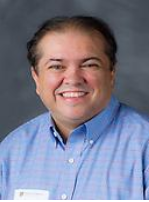 Associate Professor of Counseling, Dr. Mark Scholl, was chosen to receive the National Career Development Association's 2018 Diversity Initiative Award.  The National Career Development Association is the recognized leader in developing standards for the career development profession. It is also a founding division of the American Counseling Association.
The Diversity Initiative Award recognizes individuals who demonstrate a high degree of cultural responsiveness within career-related activities through their initiatives and commitment.
Dr. Scholl was primarily recognized for his work with the ex-offender population dating back to the fall of 2012, when he began co-facilitating career support workshops through the Department of Public Safety in Washington, NC. In the fall of 2014, he founded an organization called New Leaf Career Partners in Winston-Salem. New Leaf provides career development workshops for ex-offenders through partnerships with the Forsyth County Public Library and Goodwill Industries.  In addition, Dr. Scholl was an active participant in local community efforts that resulted in the formal adoption of the Ban the Box policy by the city of Winston-Salem on November 21, 2017.
He was nominated for the award by a colleague who wrote in his nomination letter: "He has not only contributed to my growth as a culturally competent and sensitive career counselor, but [also to the growth of] a number of other career counselors."  Dr. Scholl also serves as Chair of the Vocational Training and Education Committee on the Forsyth County Reentry Council.
Congratulations to Dr. Scholl!