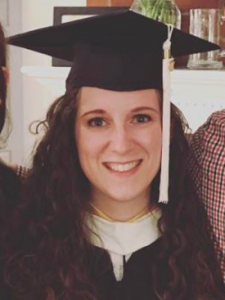 Admissions and Student Support Manager
Email Address: newsommk@nullwfu.edu
Phone:  336-758-4226
Mailing Address: WFU Department of Counseling, Box 7406, Winston-Salem, NC 27109
Staff member at Wake Forest University since 2017
Education:
MA in Counseling, Clinical Mental Health, Wake Forest University (2017)
BA in English Literature, High Point University (2012)
Special Interests:
University and LGBTQ+ affirmative counseling
Creative counseling approaches with an emphasis on bibliotherapy and utilizing pop culture
Trauma-informed response to sexual assault and sexual violence
Depression, anxiety, adjustment, and identity concerns among young adults
Professional Licensure and Memberships:
Licensed Professional Counselor Associate in North Carolina
National Certified Counselor
Member, North Carolina Counseling Association
Member, American Counseling Association
Personal:
Born and raised in Winston-Salem, I graduated from the Master's of Counseling program in May 2017 after completing my internship experience with college and graduate students at High Point University Counseling Services and my practicum experience with high acuity clients at Novant Behavioral Health Assessment and Triage Center. I love empowering our students during their time with us and equipping the next wave of counselors to make a difference in the world! When I'm not helping students here in the department or doing volunteer counseling work in the community, you can find me living my best dog mom life with my sweet mutt, Payton, or nerding out to Harry Potter and D&D. Give me a shout if I can ever be of assistance!