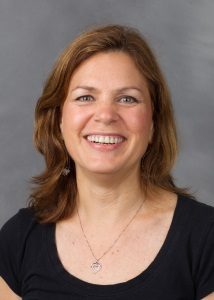 Assistant Teaching Professor
Phone: 336-758-2493
Email Address: cashweth@nullwfu.edu
Mailing Address: Department of Counseling, Box 7406, WFU, Winston-Salem, NC 27109
Faculty member at Wake Forest University since 2013
Education:
PhD in Counselor Education, Mississippi State University
MS in School Counseling, Mississippi State University
BS in Health Education, Appalachian State University
Research and Special Interests:
Mindfulness (of all ages; particularly with children and adolescents in the school setting); spirituality; animal-assisted therapy; alternative therapies
Awards/Honors (selected):
June Comola Scholarship (Mississippi Counseling Association)
Chi Sigma Iota
ACA Best Practices Award
 Counseling Experience:
Professional School Counselor for Sudduth Elementary and Reagan High School
Child & Adolescent Mental Health Counselor for Daymark Recovery Services
Counselor for college students, adults, adolescents, children, couples, and families at the Mississippi State Counseling Lab
Professional Licensure and Memberships (selected):
Licensed Professional Counselor (LPC) in North Carolina
Nationally Certified Counselor (NCC)
NC Professional Educator's License
American Counseling Association (ACA)
American School Counselor Association (ASCA)
Association for Counselor Education and Supervision (ACES)
Recent Publications (Selected):
Cashwell, T. H. (in press) Yoga. ASERVIC Monographs.
Giordano, A. L., Clarke, P. B., Fulton, C. L. & Cashwell, T. H. (in press). Emerging approaches. In J. S. Young and C. S. Cashwell (Eds.), Clinical mental health counseling: Elements of effective practice. Upper Saddle River, NJ: Pearson.
Cashwell, C. S., Shcherbakova, J., & Cashwell, T. H. (2003) Effect of client and counselor ethnicity on preference for counselor disclosure. Journal of Counseling and Development, 81, 196-201.
Cashwell, T. H. & Skinner, C. H. & Smith E. S. (2001). Increasing second-grade students' reports of peers' prosocial behaviors via direct instruction, group reinforcement, and progress feedback: A replication and extension. Education and Treatment of Children, 24, 161-176.
Cashwell, T. H., & Dooley, K. (2001). The impact of supervision on counselor self-efficacy. The Clinical Supervisor, 20, 39-47.
Recent presentations (selected):
Rogers, J.L., Binkley, E.E., Warden, S. P., Cashwell, T. H., Emerson, C. H., & Forti, A. (2016, February). Rethinking clinical supervision: A fresh look at common challenges.  All-day pre-conference training at the North Carolina Counseling Association's annual conference.  Greensboro, NC.
Rogers, J.L., Cashwell, T., Emerson, C., Forti, A., Warden, S. (October 2014) Leaning In Without Losing Balance. Southern Association of Counselor Education and Supervision confererence, Birmingham, AL.
Cashwell, T. H. (2012, November). Creating a cooperative classroom environment. Invited 1 day training for The Piedmont Triad Education Consortium, Greensboro, N.C.
Cashwell, C. S., & Cashwell, T. H. (2012, October). Mindfulness and acceptance in depression. Licensed Professional Counselors Association of North Carolina, Greensboro, NC
Cashwell, C. S., & Cashwell, T. H. (2003, February) Integrating spirituality into the counseling process. Invited 7 hour training for "Big Easy" series at the University of New Orleans, New Orleans, LA.
Cashwell, T. H., Cashwell, C. S., & Gibbons, M. (2002, March). Introduction to functional assessment. Presentation at the annual conference, American Counseling Association, New Orleans, LA
Personal:
I'm originally from Winston-Salem and live with my wonderful husband, Craig and my amazing daughter Sam. We also have a pug (Zoe) a cat (Jaz) and a fish (Ernest T). I love spending time with my family, reading, music, being outdoors, and anything having to do with animals.