Dr. Michelle Mitchell Receives ACA National Award
Main Content
Please join us in congratulating Dr. Michelle D. Mitchell for being selected to receive the prestigious Courtland C. Lee Multicultural Excellence Scholarship Award.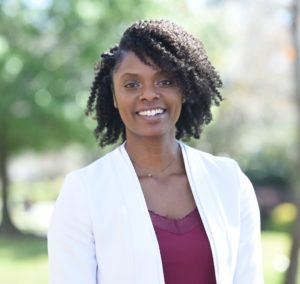 She will be presented with this award during the American Counseling Association Annual Conference in New Orleans, LA on March 29th.
Dr. Michelle D. Mitchell is an Assistant Professor in the Department of Counseling at Wake Forest University. She received her PhD in Counselor Education from the University of Central Florida in 2018. She currently serves as the Strategic Planning Committee Co-Chair and the Mentoring Committee Co-Chair for the Association for Multicultural Counseling & Development (AMCD).